Agency Compliance and You: An Introduction for Small Manufacturers of OSHW
The mish-mash of different radio frequency technologies requires that some central agency track who uses which frequency when and where, and sets some limitations on those uses. In the United States, this is handled by the Federal Communications Commission (FCC), and covers not only intentional emissions from devices seeking to transmit and receive data wirelessly but also unintentional emissions by devices with internal clocks at radio frequencies. Mike will be attempting to unravel some of the misconceptions and misunderstandings surrounding compliance with FCC rules for selling electronic devices within the US.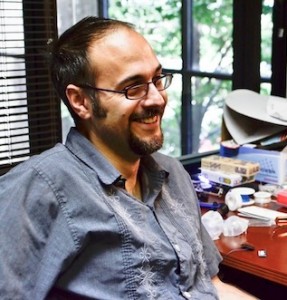 About Mike Hord
Mike Hord has been an engineer at SparkFun for a little more than a year. He's been an engineer in research or industry for almost 10 years, five of which involved regulatory approval for EMC issues.