Air Quality Egg: a Community-led OH Development Case Study
The Air Quality Egg is a community-led initiative that aims to empower citizens with the tools and knowledge to participate in the conversation about air quality.  The AQE system is an internet-connected open-source hardware sensor unit which persistently transmits data to an online database.  As an open-data project, these measurements can then be accessed publicly in real-time for signaling alerts, mapping, or any other creative applications. The AQE sensor system measure CO, NO2, temperature, and humidity with addons for Particulate Matter and Radiation.  http://airqualityegg.com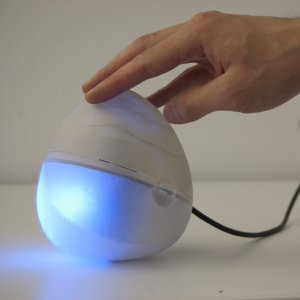 About the Authors
Ed Borden
Ed Borden is a developer evangelist at COSM.com and founder of Sensemakers, a collaborative community of technologists in the US and Europe working on urban social problems. He has spent the past 11 years in tech startups designing and marketing consumer products.
Albert Chao
Albert is a designer whose work explores the space between art, architecture, and technology. He is a recent Dual Masters of Architecture and Fine Arts from the University at Buffalo. He loves to collaborate.
Joe Saavedra
Joe is a developer, technologist, tinkerer and thinkerer living and working in NYC. Lately focused on connected objects and embedded sensor networks, Joe is an Assistant Professor at Parsons School for Design where he teaches courses in creative technology and hardware development.
Dirk Swart
Dirk is the founder of open-source hardware company Wicked Device. Wicked Device manufacturers the Nanode, an open-source, low cost, Ethernet enabled Arduino-compatible board that is the heart of the Air Quality Egg.