Breaking Open our Education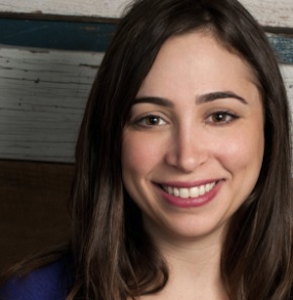 About Ayah Bdeir
Ayah bdeir is an engineer and an interactive artist, and the founder of littleBits.cc, an open source kit of electronic modules that snap together with magnets. Only 6 months after its creation, litteBits has been acquired by MoMA for the museum's permanent collection, won best of ToyFair, been featured on TED, BBC, Forbes and Popular Science, and called by Bloomberg TV LEGO's for the iPad generation
Bdeir graduated with a Masters from the MIT Media Lab where she was a student in the Computing Culture Group. Prior to that, Bdeir studied Computer Engineering and Sociology in the American University of Beirut.
After the Media Lab (and a brief stint in Finance), Ayah got a fellowship and senior fellowship at Eyebeam Art+Technology center. She taught graduate classes at NYU and Parsons and taught numerous workshops to get non-engineers, and particularly young girls, interested in science and technology. Bdeir was a mentor in the regional reality tv-show Stars of Science (initiated by Qatar Foundation) promoting science and technology innovation in the Middle East.
In 2010, Bdeir was granted a fellowship with Creative Commons in recognition of her work, including spearheading the first Open Hardware definition and co-chairing the Open Hardware Summit at the New York Hall of Science in September of 2010 and 2011. Just recently, Bdeir was awarded the highly prestigious TED fellowship, as one of 25 innovators in 2012 from around the world.
Bdeir is also the founder of Karaj, Beirut's lab for experimental art, architecture and technology.
Ayah lives and works in New York.