Name Game: Make, Makers, Maker Faires and Makerspaces
When I started Make magazine, I wanted to be able to protect the name of the magazine, which is a widely used word. I wanted to promote the use of makers, as a handle for the community. Similarly, I wanted to protect what a Maker Faire is, yet allow other people to produce them. I'll talk about these different naming strategies, in the context that a product name may be the best way to protect an open source hardware product.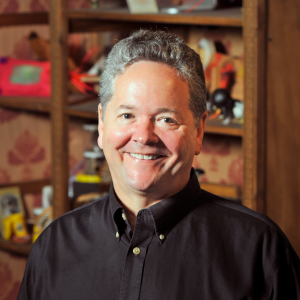 About Dale Doherty
Dale Dougherty is the co-founder of O'Reilly Media based in Sebastopol, CA. He is the founding editor and publisher of MAKE magazine and the co-creator of Maker Faire. Make magazine started in 2005 followed by the first Maker Faire in the Bay Area in 2006. In 2011, Maker Faire was held in the Bay Area to over 100,000 guests, and also at a smaller scale in Detroit and New York City. In May, 2012 Dale led the launch of Maker Education Initiative, a non-profit dedicated to creating opportunities for young people to make. He is passionate about fostering a new generation of 'makers' who are creative, innovative, and curious.