Open Hardware Licensing: Why? How?
What is a license for? Is it necessary? Can we follow the lead of creative commons and the free software foundation and try to impose sharealike and copyleft? Is it worth trying? Andrew Katz explains how to make hardware licensing as easy as possible, so you can maximise the time spent making cool stuff and minimise your time with law and lawyers.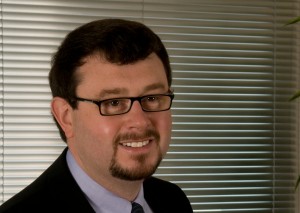 About Andrew Katz
Andrew is a lawyer practising in England where he is head of technology at boutique law firm Moorcrofts LLP and has advised on open source software since the mid 1990s. He represents a wide variety of open source software companies, and has more recently become involved in a number of open hardware projects, in the automotive, maritime, aerospace and electronics industries. He's involved in drafting a number of open hardware licences, but prefers making things.

About Myriam Ayass
Myriam Ayass is Legal Advisor for the Knowledge Transfer Group at CERN, the European Organization for Nuclear Research. She gained her LLM from Queen Mary, University of London, specialising in Intellectual Property Law, and a DEA from the Graduate Institute of International Studies. She joined CERN in 2005 after a period at the WHO, and has been working in the field of technology transfer since that date. As such, she drafts all the Knowledge and Technology contracts of CERN since end of 2005, and generally provides advice on intellectual property issues for the Organization. It is in this context that she became involved in Open Hardware and drafted the CERN Open Hardware Licence.