The Open Source Hardware Association
This talk will cover the steps taken so far to form an organization to house open source hardware formalities for the people, by the people. Alicia will cover the purposes of the organization, how to get involved, and what OSHWA aims to do this year. This talk will be followed up with a table at the poster session for your feedback.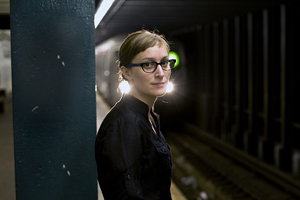 About Alicia:
Alicia Gibb is an advocate for open hardware, researcher, and a hardware hacker. Alicia has worked within the open source hardware community for the past 3 years. When Alicia is not researching at the crossroads of open technology and innovation she is prototyping artwork that twitches, blinks, and might even be tasty to eat.