Open Wearables
This talk investigates the influence and importance of open culture on wearables and fashion tech production, dissemination and technological crafting. By looking at how technologies are facilitating access, networks and small production lines I aim to reveal the changing creative and production practices of fashion and technology from a pure industrialized vs. craft-based one, to a sophisticated, high-tech and networked 21st century cottage industry. An emphasis on the open design principles applied to textile material practices adopted to sustain and enhance this field will be addressed.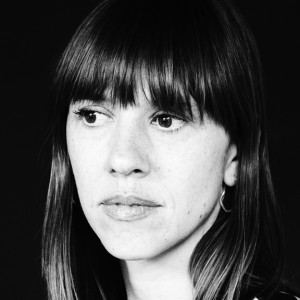 About Valérie Lamontagne
Valérie Lamontagne is a digital media designer-artist, theorist, and curator researching techno-artistic frameworks that combine human/nonhuman agencies. Looking at the rich practice of performance art, social intervention, and interactive systems, she is invested in developing responsive objects (specifically wearables) and interactive media objects/scenarios interloping the public at large, the environment, and matter as "performer." She is the founder and director of 3lectromode, a design atelier dedicated to developing wearables combining DIY practices and technologies with current fashion research.