Public Laboratory for Open Technology and Science: Aerial mapping and infrared imaging
Join the Public Lab for a demo on how kites and tethered balloons can lift a payload 500' into the air. We will show you how to setup your point and shoot camera to take continuous pictures, how to modify your camera to capture near-IR imagery and demo MapKnitter.org, a browser-based software for stitching images into maps.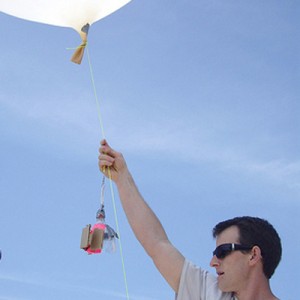 About the authors
Shannon Doesmagen: A co-founder of Public Lab, Shannon is based in New Orleans as Director of Outreach and Partnerships. Her interest is in developing lowcost community-based methods for environmental health monitoring at sites of industrial pollution.
Liz Barry: Director of Urban Environment at the Public Laboratory for Open Technology and Science, and co-founder of TreeKIT, Liz Barry develops geographic tools and civic science methods for collaborative cities.