Scrapyard Challenge Jr.: A low-cost, reduced feature-set platform utilizing open hardware for experimenting with electricity and materials through creating sound
We present Scrapyard Challenge Jr. (SCjr), an experimental platform and its first product, The Noisemaker, a low-cost, electronics board with a simple, reduced feature set, conducive to introducing basic principles of electricity and interaction design to youth. The Noisemaker inspires young people to make creative interfaces so as to manipulate sound. This talk will introduce the board, the first in a series of small microprocessors that are easy to understand and use to create a noise-generating object out of junk, recycled materials, or any electrically conductive material. The discussion will include curriculum (art and design activities specific to the board), as well as results from three Noisemaker workshops offered in a variety of venues. It is the position of the authors that low-cost, simple systems, designed to be open and flexible, can provide non-specialist audiences with a sense of agency and efficacy through making that can sustain a longer interest and enthusiasm for electronics, interaction design, and curiosity about the physical world.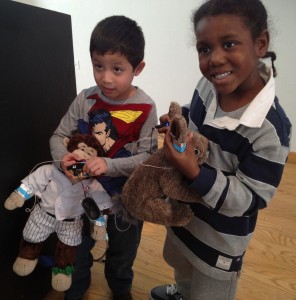 About Katherine Moriwaki
Katherine Moriwaki is Assistant Professor of Media Design in the School of Art, Media, and Technology at Parsons School of Design in New York City. She teaches core classes in the M.F.A. Design + Technology Program where students engage a broad range of creative methodologies to explore new forms of computation and electronic art. Her work has appeared in numerous festivals and conferences including numer.02 at Centre Georges Pompidou, Futuresonic, Break 2.2, SIGGRAPH, eculture fair, Transmediale, ISEA, Ars Electronica, WIRED Nextfest, and Maker Faire.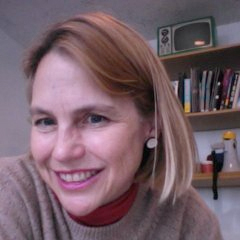 About Louisa Campbell
Louisa Campbell is Parsons Research Faculty with a focus on media and education. Her current education projects include a studio for electronic portfolio and curriculum project design for magnet schools in NYC School District 3. She recently acted as co-executive producer for
the New Youth City Learning Network, facilitated by Parsons and the Social Science Research Council and funded by the MacArthur Foundation. Louisa is also the author of many books, scripts and interactive titles for children. She has worked as both a creative and executive at a
variety of media companies including YouthNoise, Nickelodeon, MaMaMedia, Sesame Workshop, Scholastic, Disney, and Jim Henson Productions.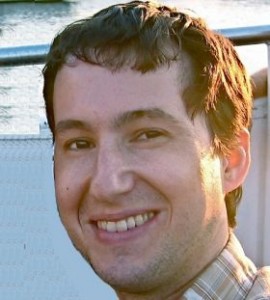 About Jonah Brucker-Cohen
Jonah Brucker-Cohen is a researcher, artist, and writer. He received his Ph.D. in the Disruptive Design Team of the Electronic and Electrical Engineering Department of Trinity College Dublin. His work and thesis is titled "Deconstructing Networks" and includes over 77 creative projects that critically challenge and subvert accepted perceptions of network interaction and experience. His work and writing has been exhibited and showcased at venues such as San Francisco Museum of Modern Art, MOMA, ICA london, Whitney Museum of American Art (Artport), Palais Du Tokyo,Tate Modern, Ars Electronica, Transmediale, WIRED, Make, Gizmodo, Neural and more.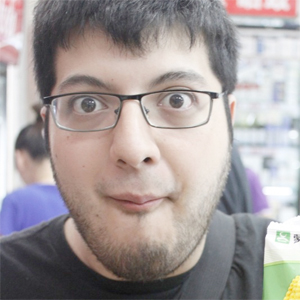 About Joseph Saavedra
Joseph Saavedra is a teacher, creative technologist, and hardware and software developer living and working in New York City. His work has been featured in publications such as the New York Times, Wired Magazine and online blogs including Engadget, Gizmodo and MAKE. He has exhibited and presented projects in the US, Europe, Asia, and Africa. Citizen Sensor ( http://citizensensor.cc ) was his Master's thesis project in the Design and Technology program at Parsons the New School for Design, where he now teaches courses in creative coding, physical computing and interaction design.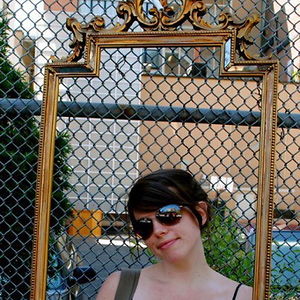 About Liza Stark
Liza Stark is an designer, Maker, educator, artist, and Brooklynite engaged in challenging educational, cultural, and historical paradigms through playful interactions with technology and the different materials we use to make it. Her work includes researching informal and formal learning spaces away from the screen and towards more tangible forms of computation. She has given numerous workshops to a range of ages on soft circuits, e-textiles, computational craft, basic physical computing, and more. Currently she is designing a workshop and toolkit for educators that weaves traditional craft techniques with low cost smart materials to create new points of entry for learners into computer science and computational thinking skills.