Survive in business with OSHW – the case of a small company in Japan
For small companies manufacturing Open Source Hardware products, such as us; Switch Science, Inc in Japan, it is important to increase efficiency of high-mix and low-volume production. To survive in business with OSHW, we are making every efforts for efficient production. In this poster, we introduce our trials, errors and an answer of a method to prepare solder stencils in-house using paper and a cutting plotter.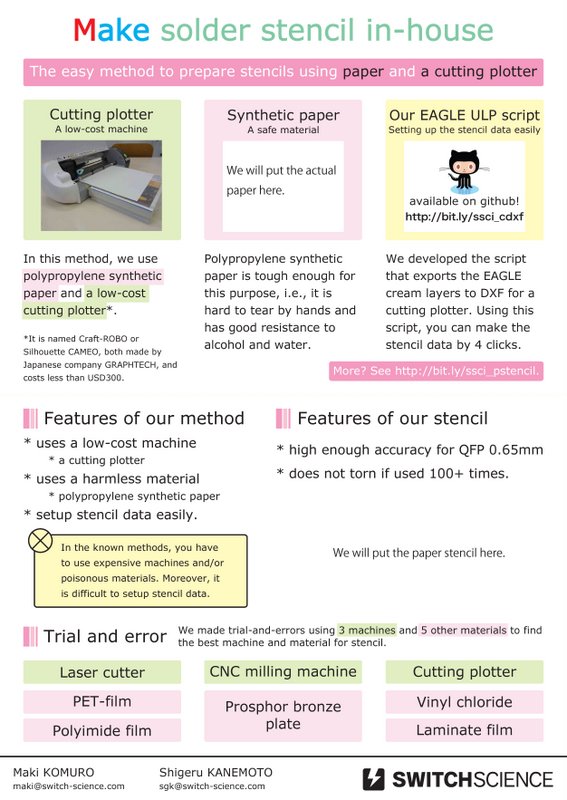 About Maki Komuro
Maki is a Ph.D. student in Ochanomizu University in Tokyo, Japan, and also a technical strategist in Switch Science, Inc. She is interested in developing applications for beginners.