The Power Racing Series: How Open Competition and Hackerspaces Inspire the Public
In order for the Open Hardware community to thrive it should attract and captivate an audience outside its group of dedicated makers. We believe competitions that emphasize the fun and joy of engineering can instil the idea of making as a collaborative process rather than the more common idea of "winner take all". The Power Racing Series, a $500 electric motorsport, works closely with hackerspaces to increase visibility of open groups and their ideologies to the general population. This talk will focus on examples the series has offered to the public and the dialog it has created to fans who were not previously unaware of these philosophies.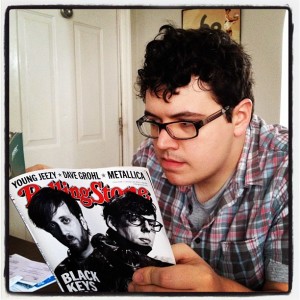 About Jim Burke
James "Tiberius" Burke has spent the last few years in the maker community as producer of "Re:Made" a crowd-funded documentary on the Maker Movement in America. He is the creator of the Power Racing Series and a founding member and former director of Chicago's hackerspace, Pumping Station: One. Jim loves art, space, history, assorted hats, drinking Green River and ketchup on his burgers.