Why Open Hardware is Super-Awesome for Kids
Sylvia and Joey want to show people how the open hardware community is inspiring more than just adults, that kids should be set early on the idea that giving away the plans for your invention is the best way to ensure it actually gets out and lives in the world instead of just being stuck in their heads or their workbench. That through working together online with open licenses we can all make iterative enhancements to creative ideas instead of being held to the classic patent holder ideal that has stifled the proliferation of great ideas for so long.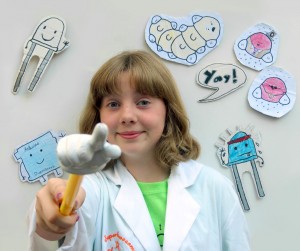 About "Super-Awesome" Sylvia
Sylvia: 11 year old girl from Northern California, started making a YouTube show with her dad when she was 8 called "Sylvia's Super-Awesome Maker Show", where she built the Drawdio kit by Jay Silver. Now in its third season, Sylvia's show shows viewers how to make everything from Arduino experiments, to rockets, to sewing projects, and helps explain a little bit of the science of how some things work along the way.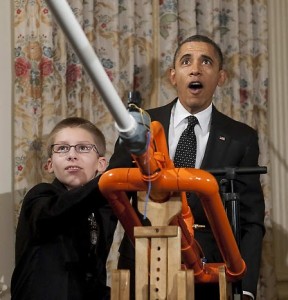 About Joey Hudy
Joey Hudy is the inventor of the Extreme Marshmallow Cannon and the 3x3x3 LED Cube Arduino Shield. He is 15 years old and will be a Freshman. He lives in Phoenix, AZ. Last school year he started a Science Club at his school to show other kids about Making. In February, he was honored to be apart of the White House Science Fair and meet President Obama.